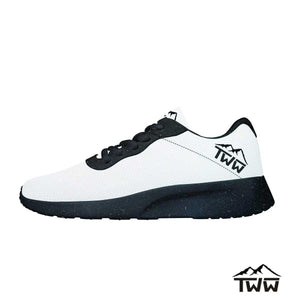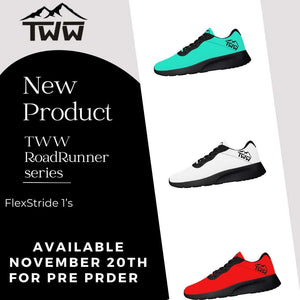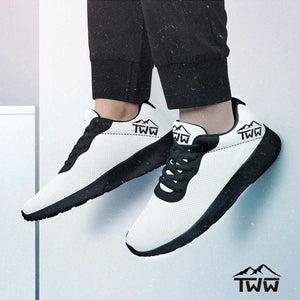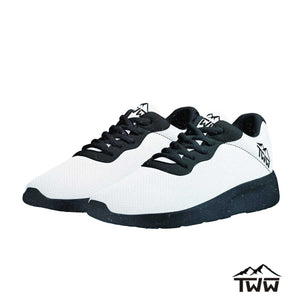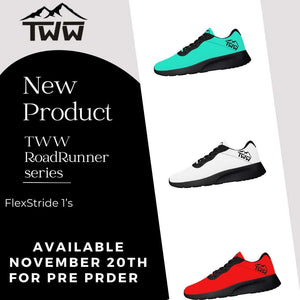 White- Tww RoadRunner Series FlexStride 1's
Introducing the FlexStride 1's by The Warrior Within (TWW) – Your Perfect Partner for Unleashing the Warrior Within! Are you ready to elevate your running game and conquer any terrain? The FlexStride 1's are designed to empower your every step, ensuring that nothing can stand in the way of your fitness journey.
Key Features:
👟 Dynamic Flexibility: These shoes are engineered to provide ultimate flexibility, adapting to your every move. Feel the ground beneath your feet and gain unmatched agility.
🏔️ Terrain Mastery: Whether you're hitting, the track, or the pavement, our FlexStride 1's offer a superior and natural foot roll.
🌬️ Breathable Comfort: Experience unbeatable comfort with our breathable mesh upper, allowing your feet to stay cool and dry during those challenging workouts.
💪 Endurance and Durability: Crafted with high-quality materials, these shoes are built to withstand the most rigorous workouts, ensuring that you can push your limits without any concerns.
👣 Responsive Cushioning: The responsive cushioning in our FlexStride 1's provides the perfect balance between support and energy return, enhancing your performance with every step.
👁️ Sleek Design: Not only do these shoes perform like champions, but they also look the part.
Unleash the warrior within you with the FlexStride 1's from The Warrior Within. Elevate your running experience, reach new heights, and dominate the path ahead. These shoes are not just footwear; they're a symbol of your determination and strength.
Get ready to conquer the world, one stride at a time. Join the warrior community today and make the FlexStride 1's your trusted companion on your fitness journey!